"A person dies twice: once when they take their final breath, and later, the last time their name is spoken." Karen Worcester, Executive Director of Wreaths Across America says that volunteers are encouraged to place a wreath on a veteran's grave and say the veteran's name aloud and take a moment to thank them for their service to our country. "It's a small act that goes a long way toward keeping the memory of our veterans alive. We are not here to "decorate graves." We're here to remember not their deaths, but their lives."
After a military ceremony those in attendance at the Wilmington observance, including a group from VFW Calabash Post #7288, were invited to place Christmas wreaths on graves throughout the cemetery where over 5,000 fallen heroes lay at rest and after placing the wreath pause to recite the veterans name. In the Calabash contingent, left to right, are Lana Golden, Carol Thomas, Rose Deck, Gary Thomas, Sharon Kossler, Dan Kossler, Phyllis Banyay, Bill Hertline, Rick Arvonio and Faye Arvonio.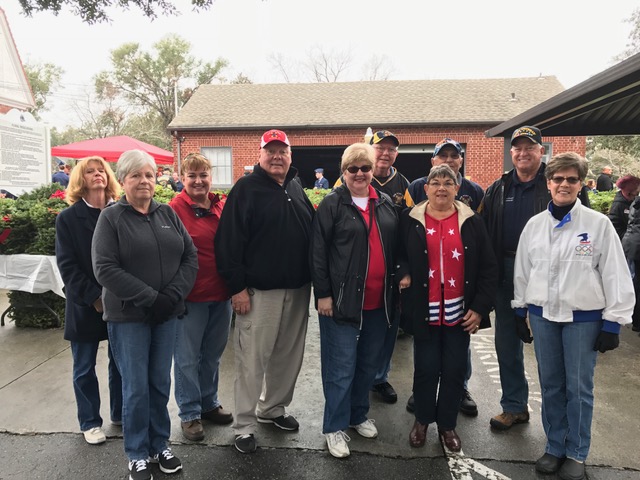 Wreaths are provided through promotions and donations by many patriotic organizations.