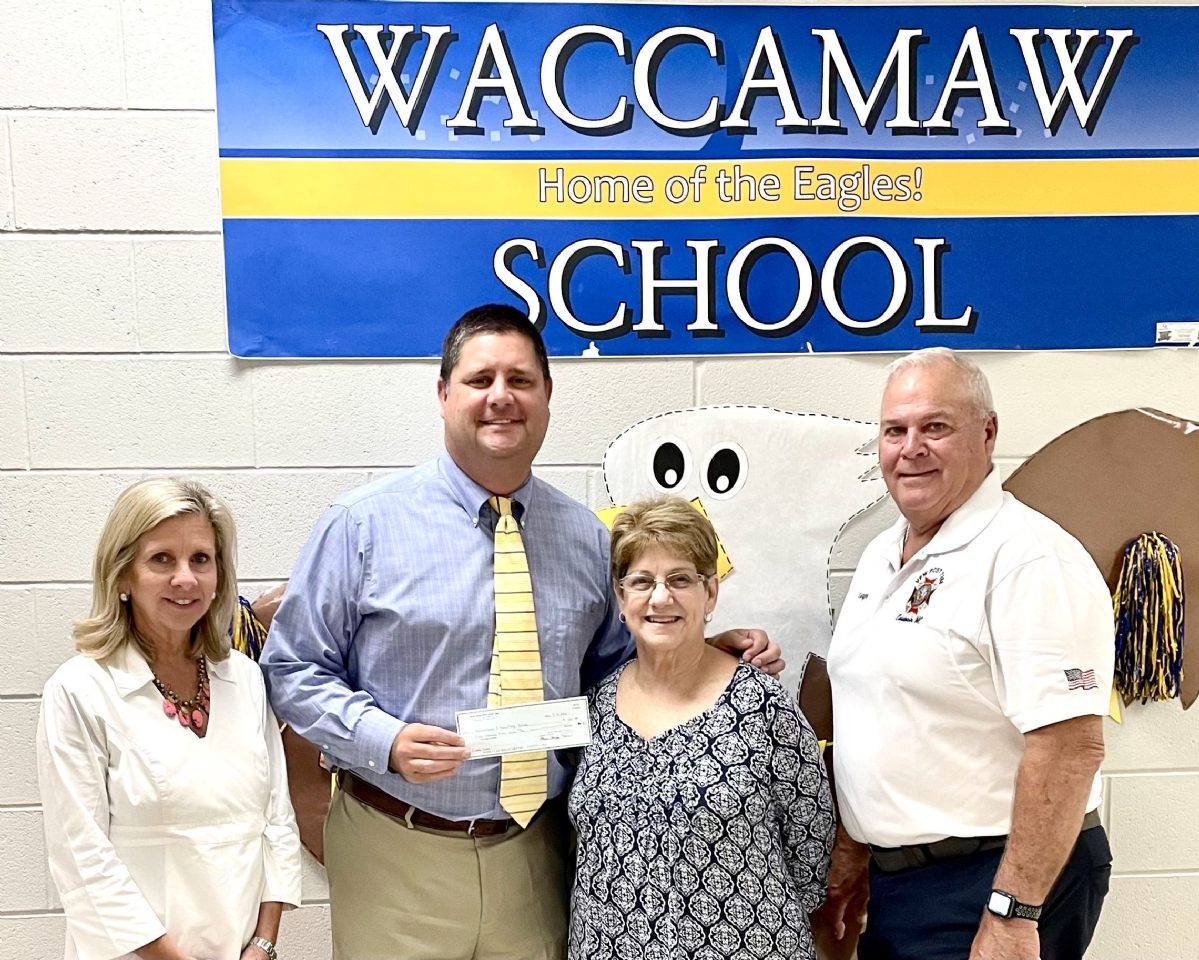 Thursday, September 14, 2023 was a busy day for VFW Calabash Post 7288 Auxiliary President Wayne Weszka and Senior Vice President Cathy Milstead. They visited two local elementary schools to present checks for $250 in support of their Coat Closet project as part of the Auxiliary's community outreach. VFW Calabash Post 7288 Auxiliary has supported this important project for the last several years.
Mr. Jennings, the Principle of Union Elementary School, accepted the gift on behalf of the school, and thanked them for their continued support.
At the Waccamaw School, Assistant Principle Ms. Browning and Principle Mr. Kelly met with the VFW Auxiliary leaders to accept the check, expressing appreciation for the VFW Auxiliary's continued support of this much needed project.
The $250 checks will be utilized to buy winter coats, sweaters and other supplies for students in need at each school. The VFW Auxiliary ensures that charitable funds like this are provided to our community make sure students stay warm in the cold winter months that will be arriving soon.
VFW Calabash Post 7288 Auxiliary actively supports veteran and community charities with ongoing charitable activities throughout the year, such as the ever popular BINGO, open to the public, every Thursday evening at the post, located at 900 Carter Drive in Calabash. They also host special events throughout the year, including fish fries during Lent and the upcoming Christmas Craft Fair on Saturday, December 2.